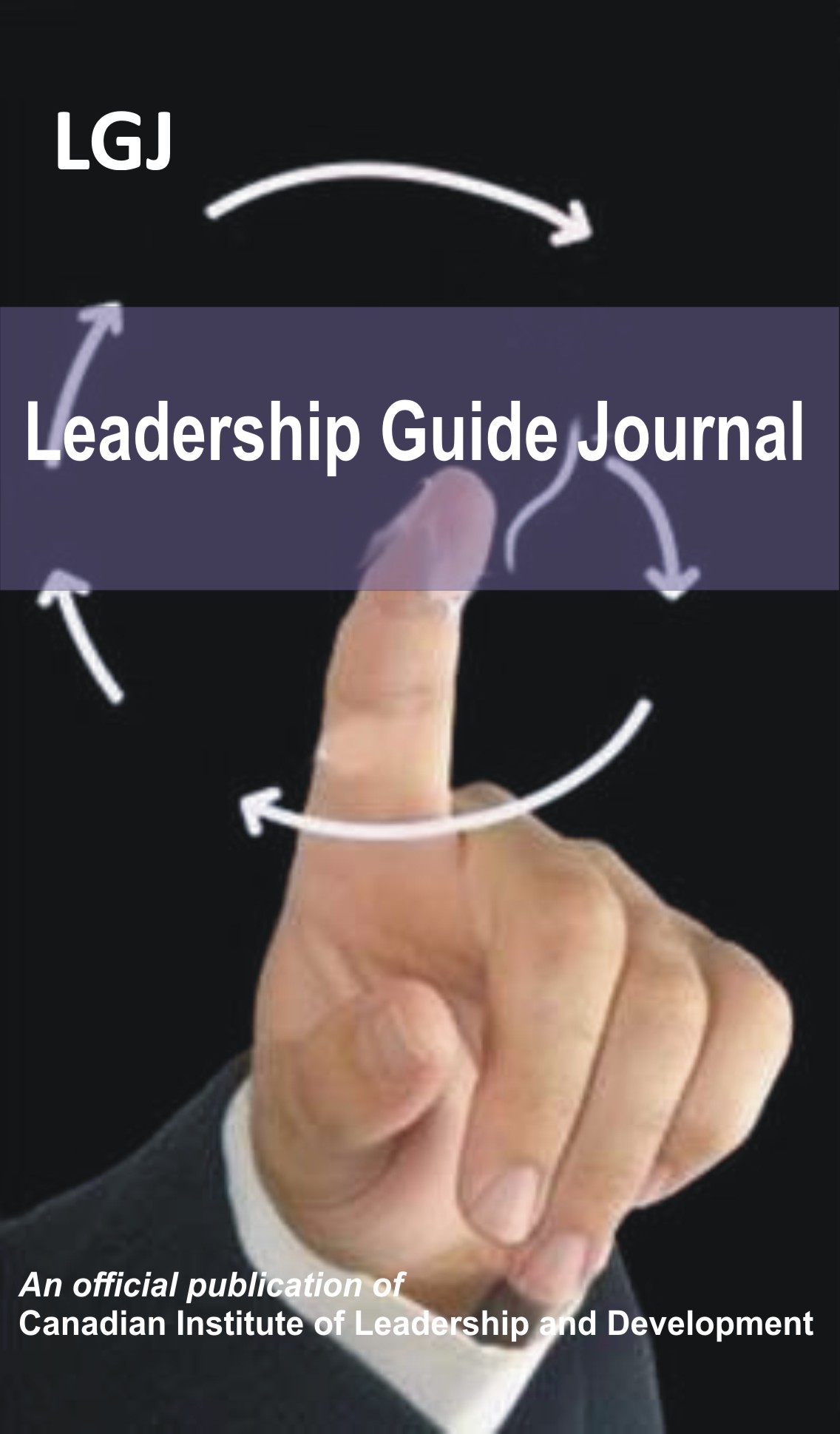 LEADERSHIP GUIDE JOURNAL
Canadian Institute of Leadership and Development
DOI: 10.5897/UJ-LGJ
Email: Igjournal@canadaleadership.com

---
Dr. Amos Dada
Dr. Amos Dele Dada is a Chemical Engineer by training and a Preacher, Teacher, Pastor, and Evangelist by calling. Prior to his calling, he got his Bachelor's (1981) and MSc (1984) from the University of Ife (now Obafemi Awolowo University), Nigeria.
He also earned a Ph.D. in Chemical Engineering from University of Benin (1995) where he was the first to attain that feat. He did a post-doctoral research in the same field of Chemical Engineering at University of Manchester Institute of Science and Technology (UMIST) in England in 1996. From 1985 to 2001, he worked as a Process Engineer with Warri Refining and Petrochemical Company (WRPC) a subsidiary of Nigerian National Petroleum Corporation (NNPC), where he rose to become the Chief Engineer.
He also worked briefly as a Consultant Engineer with Sarir Refinery in Libya, a subsidiary of Arabian Gulf oil Company (AGOCO). He is COREN registered Engineer in Nigeria and a Member of the Professional Engineers of Ontario. In 2009; he became a certified General Practice Psychotherapist Counsellor (GPP). He has honorary Doctorate of Pastoral Counselling (DCP) awarded from Canadian Institute of Christian Counsellors a Canadian Seminary in conjunction with The Evangelical Order Pastoral Counsellor of America (EOCPC). He immigrated to Canada with his family in 2001.
Dr. Dada has published many scholastic papers in reputable journals across the globe, and authored many books including a fictional novel-"To the Rescue (Say No To Corruption)". Trained in Capacity Building from Humber College and George Brown College in Toronto, Dr. Dada is a community person to the core. He is the Convener of International Gathering of Eagles conference, a strategic global leadership conference that focuses on raising leaders of integrity in the marketplace. He has traveled to more than 60 nations. He is the President of Canadian Institute of Leadership and Development. He is married to Dr. Eyitayo Dada a Lawyer, Administrator, Activist, Counsellor and Conference speaker. They both live in Toronto Canada with their blessed children and grandchildren.
He is the current Editor-in-Chief of the Leadership Guide Journal (LGJ)