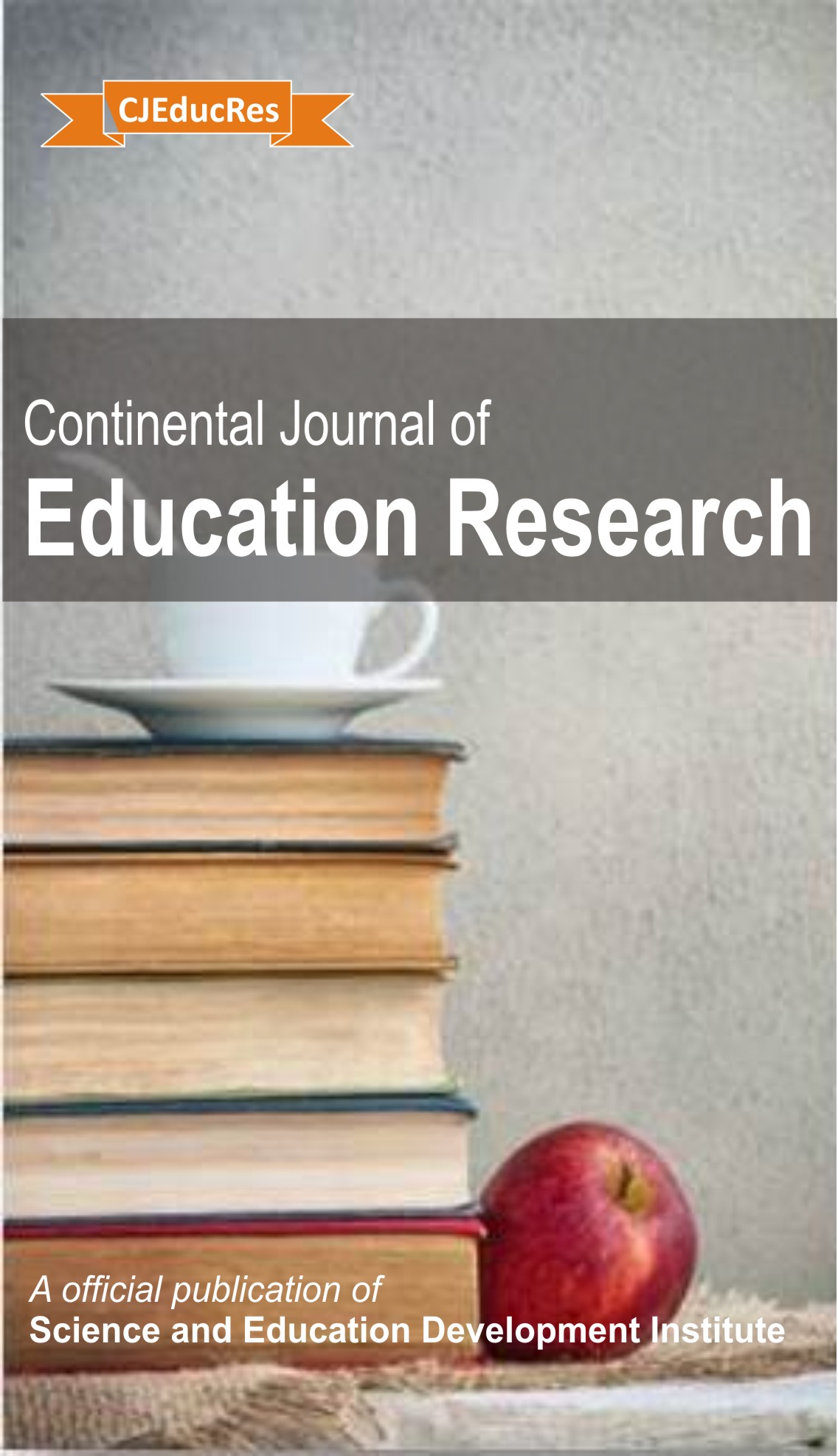 DOI: 10.5897/UJ-CJEducRes
Email: managingeditor.olawale71@gmail.com

---
Editorial Policies
Continental Journal of Education Research is published by Science and Education Development Institute. It is a scientific and scholarly multidisciplinary journal for publishing original and review contributions in all areas of education. Submitted manuscript is reviewed by experts in the area of the paper's content. Papers to be accepted for publication must meet the standards of professional development of the disciplines identified with its content. All papers are accepted base on clarity, quality and presentations.
All manuscripts will undergo a blind peer review process by the co-editors, editorial board members, and reviewers. Editorial board and reviewers' comments, are sent to the corresponding author for necessary action.
Manuscripts may be rejected without a full review if they are not in tune with Editorial policies and guidelines of the journal. This will assist in resubmission to a more appropriate journal.
Any interested PhD holder who wish to serve as guest reviewers of manuscripts should apply with a curriculum vitae to the Managing Editor.
Copyright
Copyright on any research article is transferred in full to Science and Education Development Institute which includes the right to reproduce and distribute the article in printing, electronic media or any other form.
Articles in the Continental Journal of Education Research are Open Access articles published under the Creative Commons CC-BY License (https://creativecommons.org/licenses/by/4.0/)
This license permits use, distribution and reproduction in any medium, provided the original work is properly cited.