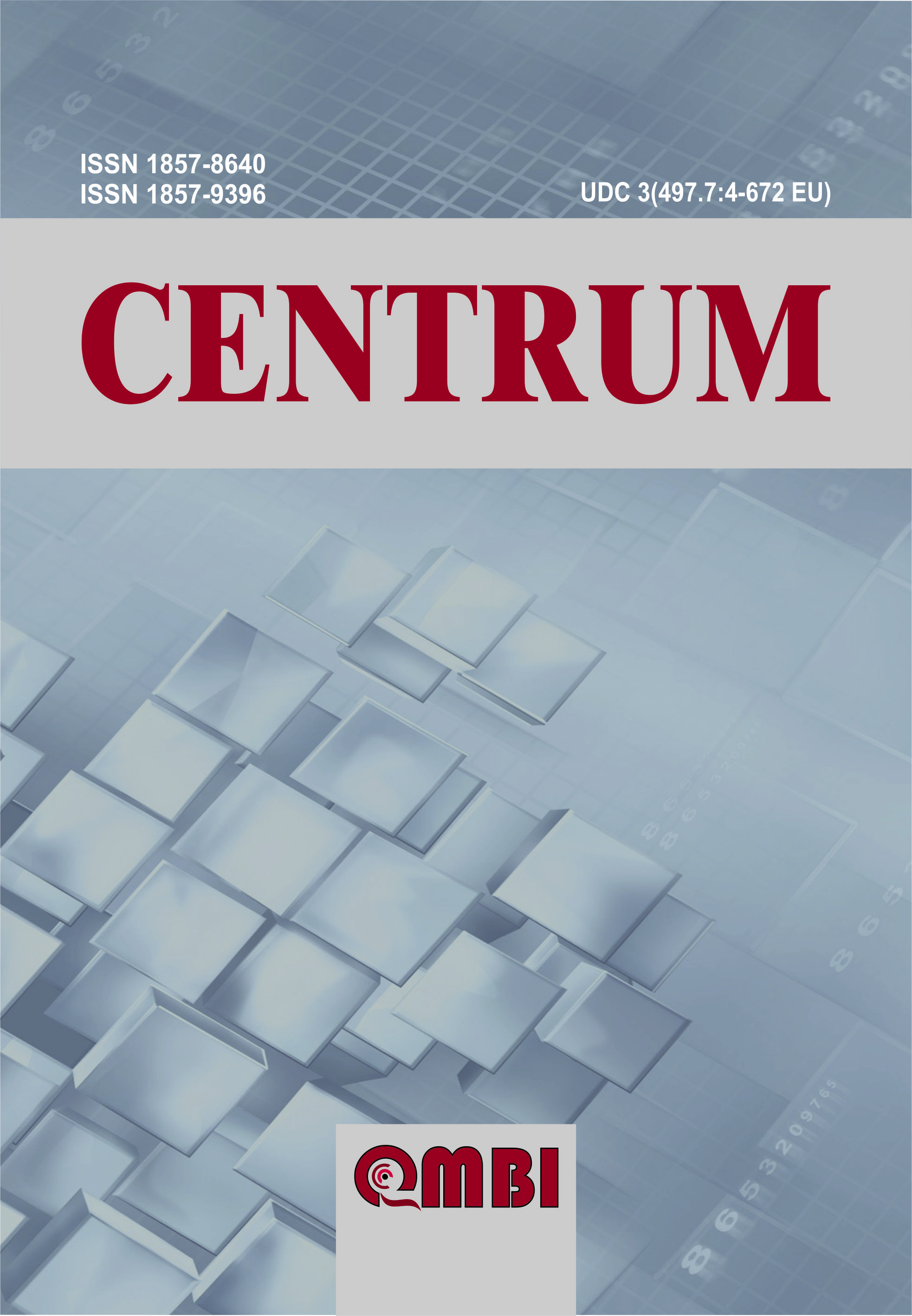 ISSN: 1857-8640
DOI: 10.5897/UJ-CENTRUM
Email: centrum.qmbi@gmail.com

---
Submission Guidelines
Official languages of the publication of the magazine topics are Albanian, Macedonian and English, but there is an open possibility for the other foreign languages.
First page, top half: Title, Author(s), Affiliation(s), Address(es); Telephone number(s), Email(s), Track indication.
Papers should be no longer than 15 pages (30-lines A4 format).
Key words (no more than four words).
Papers should be in Microsoft Word for Windows (6.0 or higher) format.
Page style: All sides 2.5 cm or 1 inch, single-spaced, 12pt Times New Roman.
The Title of the paper should be centred, in bold capital letters.
First page, bottom half: start of text. The text should be aligned on left margin.
Section headings should be numbered in appropriate order, flush left, in capital letters.
Tables and figures should be included in the text.
References should be indicated in the text by consecutive numbers.
Reference and citation style should follow AMA style (http://www.docstyles.com/amastat.htm). References must be placed at the end of the document. Please write the book, journal, or paper series in italics; as in the following example: Carsky, M., R. Dickinson and C. Canedy (1998), "The Evolution of Quality in Consumer Goods", Journal of Macro marketing, 18 (2), 132-144.
The reference section, including all citations used, must be included in the paper's numbered pages.
Entries should appear in alphabetical order. If several works are cited for any given author, write out the name of the author each time the name appears.
All papers must be edited and proofread; otherwise the paper won't be taken into consideration.