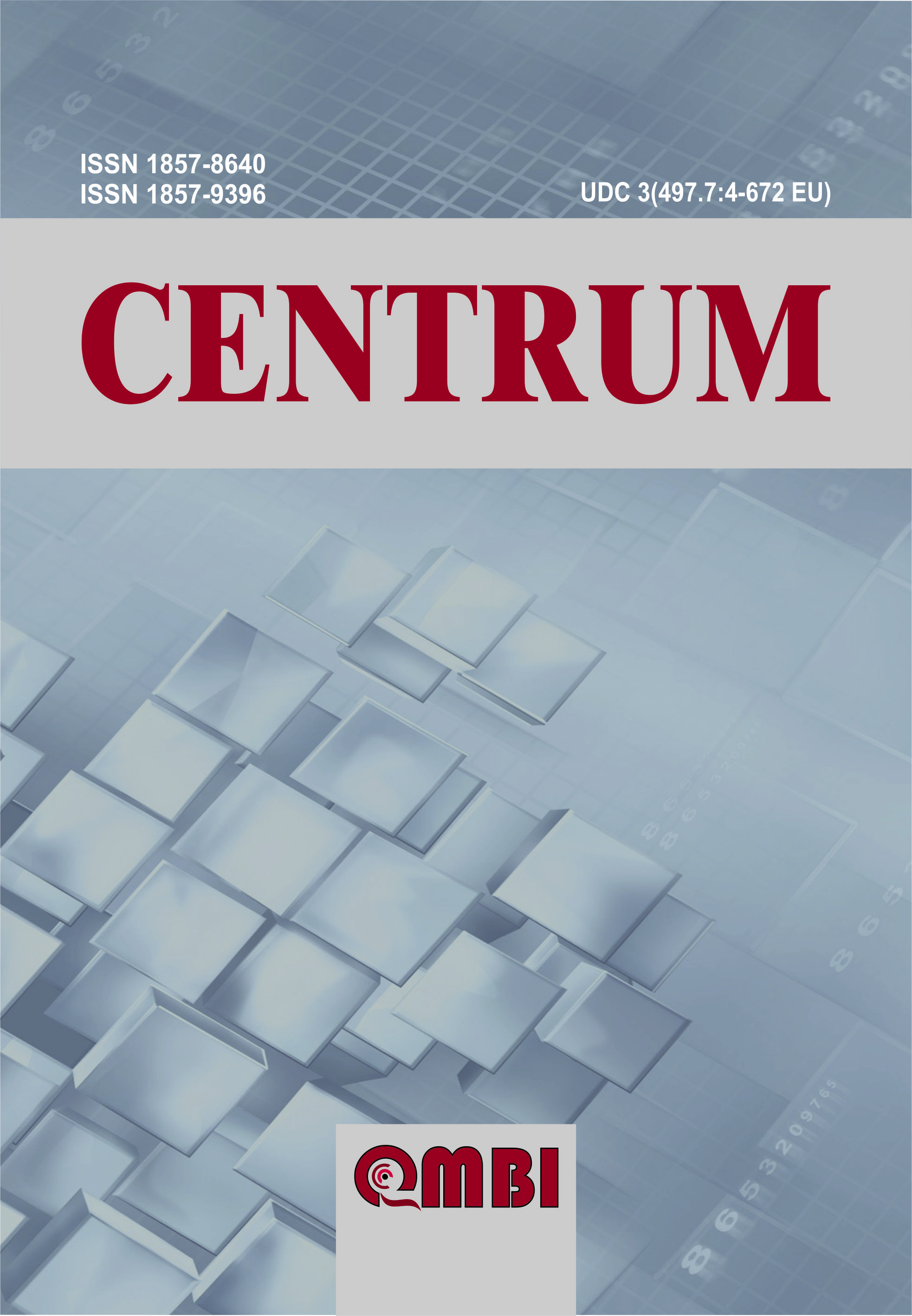 ISSN: 1857-8640
DOI: 10.5897/UJ-CENTRUM
Email: centrum.qmbi@gmail.com

---
Keywords: Gender Equality, institutional participation, gender non- discrimination, gender justice
Thanks to the democratic processes, which result from aspiration for integration of Balkan countries into Euro-Atlantic structures, also imposed new rules regarding decision-making and institutional partici- pation in women, in which processes and woman is envisaged as an integral part as well.
When it's talking about the gender equality mainly meant to advance the position of women in society, especially in public life and in decision-making positions. Gender equality means "equal partici- pation of women and men in all areas of life, equal footing, equal oppor- tunities to enjoy all their rights and to put into service their individual potentials in the development of society as well as equal benefit from the results of this development.
Gender equality in political participation is a fundamental aspect of modern democratic governance. According to international stan- dards, men and women should have equal rights and opportunities for full participation in all aspects and levels of political processes. Howe- ver, in practice it is much more challenging for women to enjoy and exercise these rights.
The rate of women's participation in politics and their access to decision-making can be considered as the main indicator of gender equality in a society. Percentage of seats occupied by women in parlia- ment, clearly helps to judge a country's democracy. Gender equality in decision-making should be viewed in a context that women are able to obtain or influence public decisions the same way as men. Although women make up nearly half the population of a state, it is unimaginable to their low participation in political and public life. Normally, in a country where almost 50% of the population consists of feminine, participation in decision-making positions of gender should be in the same quota.
Agjencia për Barazi Gjinore, Zyra e Kryeministrit, Raport mbi procesin e punës dhe vendimmarrjes, mars 2012 http://abgj.rks- gov.net/sqal/ departamente/raportedhehulumtime.aspx
Bardan, Margot (2012) KONTESTIMI I IDENTITETEVE FEMËRORE, FEMINISTE DHE MUSLIMANE / Kontestet post- socialiste në Bosnjë dhe Hercegovinë dhe Kosovë. Sarajevo.
Kushtetuta e Republikës së Maqedonisë
Lobi maqedonas i grave (2012) POLITIKA PËR BARAZI GJI- NORE- PERCEPTIMI I EFIKASITETIT DHE TRANSPARENCËS, Shkup.
Osmani, Afrim (2015) "Kodi penal i Republikës së Maqedonisë (teksti integral, i përpunuar në gjuhën shqipe, me udhëzime dhe sqarime, treguesi alfabetik), Furkan ISM, Shkup.
Pollozhani, dr. Bajram (2011), "Kushtetutën e Republikës së Maqedonisë, Republikës së Shqipërisë, Republikës së Kosovës", Furkan ISM, Shkup
Republika e Kosovës, Republika Kosova-Republic of Kosovo, Qeveria - Vlada – Government ZYRA E KRYEMINISTRIT/ / OFFICE OF THE PRIME MINISTER/ URED PREMIJERA AGJENCIA PËR BARAZI GJINORE / AGENCIJA ZA RAVNOPRAVNOST POLOVA/AGENCY OF GENDER EQUALITY, Tetor 2014, Prishtinë
Zogjani, Valëza (2013), Hulumtim: Pozita e femrave në procesin e vendimmarrjes në Kosovë, Prishtinë.