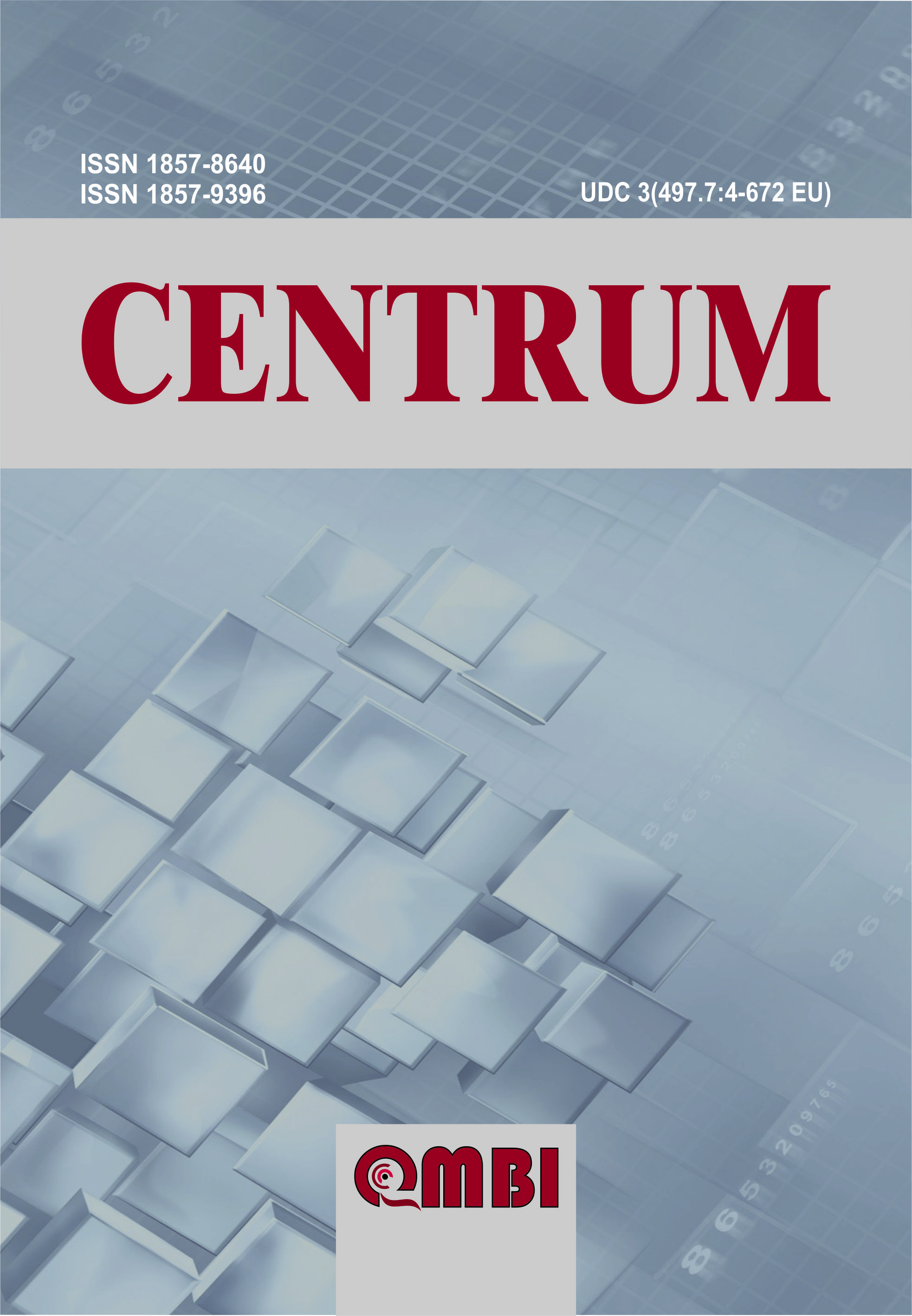 ISSN: 1857-8640
DOI: 10.5897/UJ-CENTRUM
Email: centrum.qmbi@gmail.com

---
Keywords: gas pipeline, geopolitical position, the development and stabilization of the region
The South Caucasus Pipeline (SCP) was built to export Shah Deniz gas from Azerbaijan to Georgia and Turkey. The pipeline starts from the Sangachal terminal near Baku. It follows the route of the Baku-Tbilisi-Ceyhan (BTC) crude oil pipeline through Azerbaijan and Geor-gia to Turkey, where it is linked to the Turkish gas distribution system.
On the Balkans, European countries and the rest of the world fought fierce battles over who will control the gas pipelines, which means not only financial benefits but also powerful geopolitical pos-itions of the countries. After the failure of two major Balkan gas pipelines - the project "South Stream" and "Nabucco", the project TAP (Trans-Adriatic Pipe-lines) definitely won the battle, becoming the largest gas project on the Balkans in the last 100 years. This project will turn Albania into a very important energy artery in Europe. This will significantly affect the dynamics of the economic development of Albania, creating over 15 thousand new jobs with the pipeline in the next five years and over a billion euros will be gained from tax transition in the next 20 years. TAP Project is currently predicted to have two branches of its own. The first one is the branch tube which will be connected to the main TAP pipeline in Greece and will continue through Bulgaria (180 kilometers long), and is also expected to continue through Romania and Hungary towards Central Europe. The other branch, the so-called - IAP (Ionian-Adriatic Pipeline), will supply Montenegro, Bosnia and Herze-govina and Croatia, while an additional branch of it will pass through Macedonia and Kosovo. There is no dilemma that this project will be very important not only for the development of the region, but also for its stabilization and integration.
Avramov S; Kreça M, Megjunarodno javno pravi, Beograd, 2003, f.100
Bamberger C. and Waelde T.W, "The Energy Charter Treaty: Entering a New Phase," Working Paper, CEPMLP, University of Dundee, 1998)
Bilalli M. E drejta ndërkombëtare publike, FON University, Shkup, 2008
Cross-Border Oil and Gas Pipelines: Problems and Prospects. UNDP/World Bank Energy Sector Management Assistance Programme (ESMAP), June, 2003
Keneth P. Green &Taylor Jackson, Safety in the Transportation of Oil and Gas: Pipelines or Rail?, (Fraser Research Bulletin , Fraser Institute. Avgust, 2015
Korchemkin Mikhail, East European Gas analysis, Malvern, 2016, PA 19355 USA
James T. Jensen. The Development of a Global LNG Market: Is It Likely? If So, When? NG5, Oxford Institute of Energy Studies, Oxford, 2004
Mackerron G. and Pearson P.J.G. (eds), The UK Energy Experi-ence: a Model or a Warning?,Imperial College Press, London, 1996: pp. 109–122.
Stevens Paul, "Pipelines or Pipe Dreams? Lessons from the History of Arab Transit Pipelines," Middle East Journal, Spring 2000
Stern, J. P. 'The Russian Ukrainian Gas Crisis of January 2006', comment from the Oxford Institute of Energy Studies, 2006, http://www.oxfordenergy.org/pdfs/ comment_0106.pdf
Stevens Paul, Transit troubles, Pipelines as a resource of conflict, A Chatham House Report. March 2009.
Links
http://www.upstreamonline.com/live/article1152480.ece
http://www.reuters.com/article/us-russia-europe-pipeline-eu-idUSKCN0JI18720141204?feedType=RSS&feedName=topNews/
http://www.balkans.com/open-news.php?uniquenumber=11360513
http://www.vreme.com/cms/view.php?id=1250106
http://www.energyobserver.com/vesti.php?lang=1&ID=38711
http://www.rts.rs/page/stories/sr/story/13/Ekonomija/1771430/EU%3A+%E2%80%9CJu%C5%BEni+koridor%E2%80%9D+umesto+%E2%80%9CJu%C5%BEnog+toka%E2%80%9D.html
http://www.dw.com/sr/ju%C5%BEni-tok-i-njegova-logika/a-17681220
http://novaekonomija.rs/sr/vesti-iz-sveta/evropska-komisija-odobrila-novi-gasovod-tap-za-evropu
http://www.b92.net/biz/vesti/svet.php?yyyy=2016&mm=03&dd=04&nav_id=1103731
http://www.tanjug.rs/full-view.aspx?izb=233121
http://www.dw.com/sr/gasovod-tap-napreduje-bez-moskve/a-17974547
http://serbia-energy.eu/sr/crna-gora-crna-gora-zainteresovana-za-transjadranski-gasovod-tap/
http://mondo.rs/a881383/Info/Ekonomija/TAP-novi-gasovod-u-Evropi-od-Azerbejdzana-preko-Grcke-i-Albanije-do-Italije.html